Here at data DataCenturoin.io we understand how the worlds climate is a mess and needs initiatives to make change one step at a time. We want to do our bit and have signed up with the One Tree Planted Fund to make a small difference. For each and every paid client we generate via our website, we promise to give 10% of our (monthly/annual) payments to the fund. We understand we all must come together through different initiatives and programs and we feel it's critical to do our bit. By using our service you will be helping too.
Our website is hosted with a green supplier and we are proud our provider is using green energy/compensation for its services.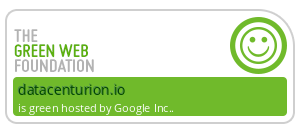 Our Current Carbon Footprint
Only 0.41g of CO2 is produced every time someone visits this website (per page). Over a year, with 10.000 page-views we produce 48.83kg of CO2 equivalent. (The same weight as 0.33 sumo wrestlers and as much CO2 as boiling water for 6,617 cups of tea). This website emits the amount of carbon that 3 trees absorb in a year, hence the reason for our campaign to plant trees to offset this. Thats 113kWh of energy which is enough electricity to drive an electric car 726km.
We are always looking to improve our carbon footprint so if you have any ideas and would like to share them with us get in touch and share your thoughts and ideas.